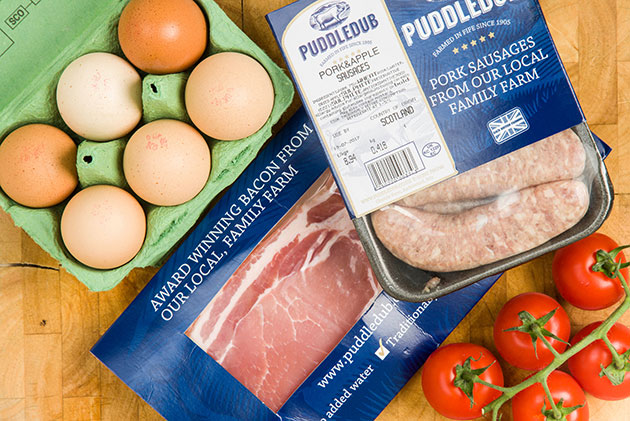 Farmers' Breakfast Pack
You don't appear to have a booking yet.
Experience our "go to" breakfast we enjoy as farmers after a few hours work on the farm. We are not asking you to do anything more than step out of bed before you tuck into our favourite Puddledub bacon, Puddledub sausages and our neighbours' free range organic eggs.
6 x fresh free-range organic eggs from Scotston Farm, Auchterhouse, Angus
6 x Puddledub Farm sausages from Fife
6 x rashers Puddledub drycure back bacon from Fife
Stay in the Know
Sign up for exclusive offers and updates