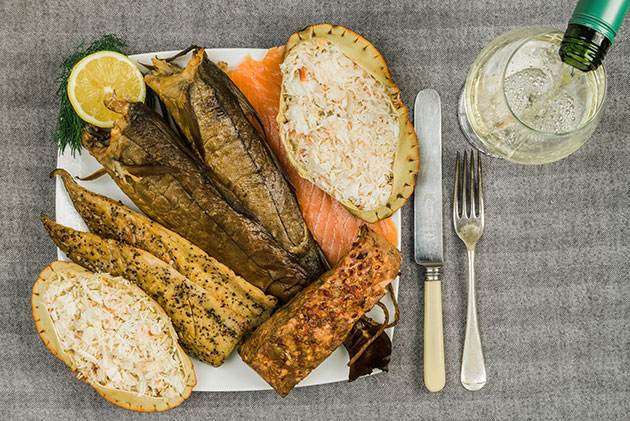 Fresh Fish Selection
You don't appear to have a booking yet.
We are so fortunate not only to live surrounded by farmers producing fantastic meat, vegetables, soft fruit and dairy products, but our location in Angus ensures we are also surrounded by fishermen, with delicious fresh fish on our doorstep.
This selection contains a mouthwatering selection of freshly caught fish from the nearby fishing Port of Arbroath, home of the world famous "Arbroath Smokie."
Arbroath Smokies are a must-try food experience while staying in Angus. Fresh local haddock is smoked traditionally over hot coals.
Our "fishman" delivers this selection to the farm for our guests to enjoy.

The selection contains:
2 x Arbroath Smokies
2 x Arbroath Dressed Crabs
2 x Arbroath Hot Oat Smoked Peppered Mackerel
1 x Hot Smoked Chilli Salmon Fillet
1 x pack of Cold Smoked Salmon
Stay in the Know
Sign up for exclusive offers and updates