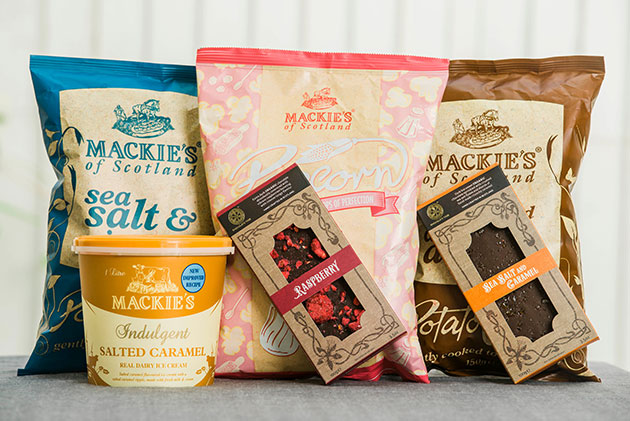 Movie Night
You don't appear to have a booking yet.
This indulgent selection contains high quality Scottish products.
Mackies icecream is made on the family farm in neighbouring Aberdeenshire using milk from the farm's dairy herd of Jersey cows. Mackies Crisps are made on the family farm just outside Dundee using potatoes grown a few miles from your Hideaway.
We haven't found a Scottish cocoa bean farmer yet but the delicious hand made chocolate is produced by a chocolatier in Edinburgh, using the finest imported cocoa beans.
Pack includes:
1 x large tub of Mackie's Indulgent Salted Caramel ice cream
2 x share bags of Mackie's crisps (Sea salt & vinegar and Aberdeen Angus)
1 x bag of sweet and salted Mackie's popcorn
2 x bars of Chocolate Tree chocolate (raspberry and sea salt & caramel)
Stay in the Know
Sign up for exclusive offers and updates