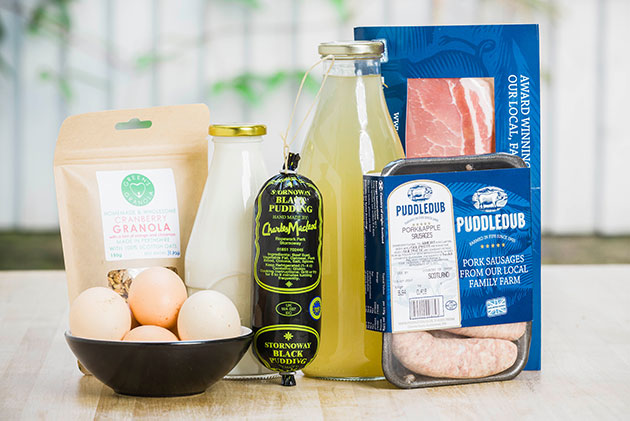 The Meat Lovers Breakfast
You don't appear to have a booking yet.
This breakfast experience is truely 5 star and is sourced entirely from Scotland.
In addition to our neighbours' free range organic eggs and Puddledub farm sauages and bacon, we have added in the iconic Stornoway Black Pudding made by Charles Macleod on the Isle of Lewis.
The granola is made by hand in Perthshire by an artisan producer while the apple juice is sourced from Angus and Perthshire farmers.
6 rashers of dry cured Puddledub bacon
6 Puddledub sausages (pork & apple)
Charles Macleod Stornoway black pudding
6 x free range organic eggs from Scotston Farm, Auchterhouse
150g banana, cashew & coconut granola
1-pint semi skimmed milk
1 litre apple juice
Stay in the Know
Sign up for exclusive offers and updates