If you would like to bring your fur baby with you to The Hideaway Experience then you are in luck as both The Dreamers and The Romantics Hideaways are dog friendly.
Why not take them on an adventure of their own during your stay, whether it's padding through the woods, clambering up a hill or belting across the sand? Here are our top local recommendations to keep your dog happy:

A walk in the woods
Balkello Woodland is right on the door step of The Hideaway Experience and can be reached by a short 30 min walk (or 5 min drive). Enjoy sweeping views of the countryside, Dundee and the coastline. Plus there's an open grassy area over looking small ponds and a spring so your dog can enjoy a fresh drink of water.
A walk up the hills
Auchterhouse Hill provides the ideal surroundings for your active pooches to bound about the heather and tire themselves out. It's not too challenging a climb with an ancient hill fort at the summit with dramatic views to the coast, Fife, Perthshire and Strathmore. The hill is short 8 minute drive from The Hideaway Experience.
A walk on the beach
Tentsmuir Beach is a magical combination of forest trails that weave between tall trees and open sand dunes that change constantly with the wind and tides. Your furry friends will enjoy investigating the wood and beach areas and if you're lucky you might spot the seals basking on the sand or bobbing in the sea. The beach is a beautiful 40 minute drive over the Tay Bridge into Fife.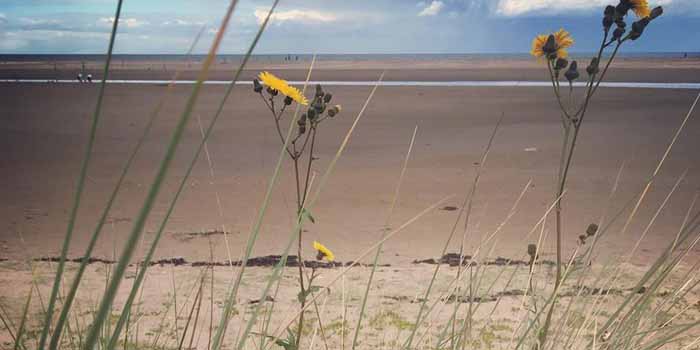 Post walk refreshments
The Pine Cone Cafe loves dogs. They have created a beautiful purpose built area that is heated in winter and includes fresh water and rings to attach your dog to. Then you can sit back and relax while enjoying all the delicious food and refreshments from the cafe's menu. It's only a 30 minute walk or 8 minute drive from The Hideaway Experience.
There are also many other places in Dundee that are dog friendly for lunch, dinner or a drink down the pub. Sit and Stay Dundee lists them all.