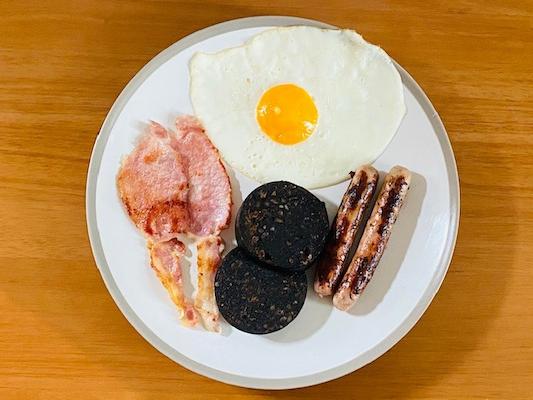 Couples Essential Butcher's Breakfast
You don't appear to have a booking yet.
Our Couples Essential Butchers Breakfast is from award-winning Pirie's Butchers of Newtyle.

We have hand picked a selection of their great quality produce which we will collect fresh from the butchers on the day of your arrival and place in your Hideaway fridge ready for you to enjoy.

Our Essential Butcher's Breakfast Selection includes:
4 Pork Sausages
4 Slices of Back Bacon
4 Slices of Black Pudding
6 Large Free Range Eggs

Butcher items are vacuum packed so you can take home anything that you do not eat during your stay. Please check labels for use-by dates and allergen information before consuming.

Please note that this pack needs to be ordered at least 5 working days ahead of your stay.
Stay in the Know
Sign up for exclusive offers and updates